TOMORROW'S GIORGETTO GIUGIARO GT (Auto&Design no.196)
"There are designers who express very free concepts, with the intention of influencing those who work on mass-produced products. I belong to the older generation, I like to start from an existing base to create an innovative prototype". And Giorgetto Giugiaro has an impressive number of innovative concept cars to his credit, more than a hundred models and research prototypes, to mention just those he has created with his Italdesign company since 1968, and which he continues to create even now that the company has become part of the Volkswagen group.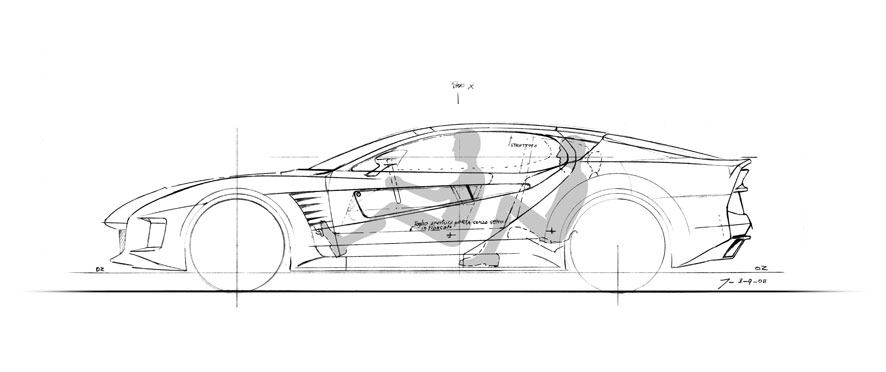 The latest of these is the Brivido, a bright red granturismo with supercar performance and surprising roominess, with which Giugiaro has pursued research in the areas in which he has always been involved, first and foremost the study of maximum use of interior space, combined with easy on-board access. This time, after previous exercises on compact cars, such as the Tex and Go presented last year, the theme was carried out on a car about 5 metres long and almost 2 metres wide (4980 mm x 1960 mm to be exact, against a height of 1298 mm) and with a generous wheelbase of 2910 mm.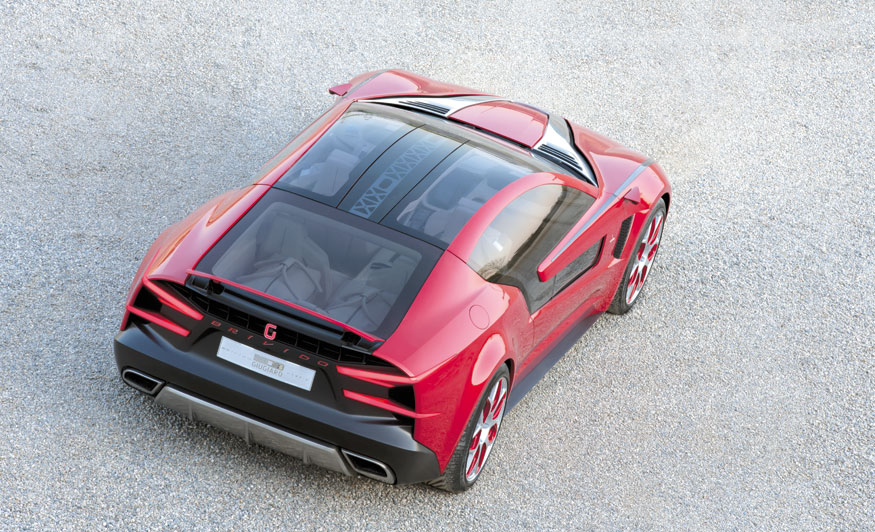 Once the package had been defined, Giorgetto Giugiaro set to work on his drafting machine, a tool he has never abandoned and has always used with great skill. "Usually, for the first drawing, we compete with the computer and I finish first," he says, amused, pointing out that the computer tools become valuable immediately afterwards, when it comes to developing the concept. Even from the orthogonal views drawn in pencil you can see all the characteristics of the Brivido, designed to offer four comfortable seats and ample space for luggage. Equipped with hybrid propulsion, the large front volume houses the 360 bhp 3 litre V6 engine, concealed by a specially designed bonnet with a large central V-shaped section in brushed aluminium. This is not a stylistic whim, explains Giugiaro, but a technical solution induced by the regulations: "The 'double bonnet' has prevented us from increasing the height by 30-40 mm to overcome the problem of hard points. The red part rises in the event of a pedestrian impact to cushion the impact, with an active safety system".